News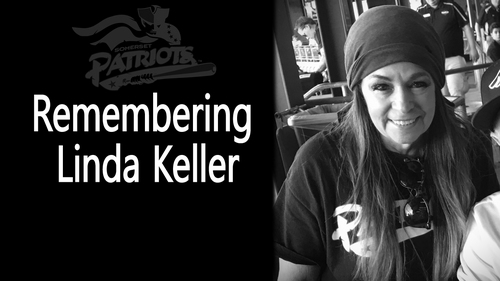 09/26/2020 2:02 PM
-
Bridgewater, NJ- The Somerset Patriots are heartbroken at the passing of our beloved Linda Keller.
Keller was a longtime Season Ticket Holder, fan, friend, and mother of one of our own staff MVP's, Zach.
We lost a very special part of the Somerset Patriots family, but join in celebrating her memory and the time we were honored to have her with us.
The entire Somerset Patriots organization sends their love, thoughts, and prayers to Zach and the Keller family during this difficult time. May she find peace in the arms of her husband Bill and daughter Brittany.
She will be greatly missed!
Linda Rose Sonsiadek-Keller, 62, of East Brunswick, passed away peacefully at her sister's home on September 24, 2020. Born in Perth Amboy on July 4 1958, she was the daughter of the late William and Marion (Stanicher) Sonsiadek. Linda worked as a store manager for Zale's Jewelry and Sterns Jewlery store for over 40 years. An avid Somerset Patriots, and New York Mets fan, she will be dearly missed by her family and friends.
Linda was a parishioner of St. Bartholomew Church in East Brunswick.
Linda is predeceased by her husband William in 2010, and her daughter Brittany in 1996.
She is survived by her son Zachary of East Brunswick; sisters Patricia Sonsiadek of Fords, Donna and George Chamak of Perth Amboy; mother in law Jean Keller of Roseland; her two nieces and a nephew.
A visitation will be held on Monday, September 28, from 2-4pm and 7-9 pm at Rezem Funeral Home, 457 Cranbury Road, East Brunswick.
A Mass of Christian burial will be held 9:30 am on Tuesday, September 29, 2020 at Saint Bartholomew Church, 470 Ryder's Lane, East Brunswick, NJ. Burial will follow at St. Gertrude Cemetery, Colonia at 11:15 am.