News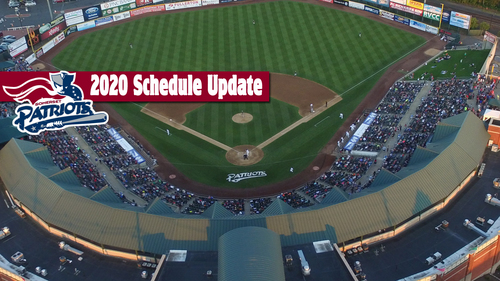 06/03/2020 10:06 AM
-
Bridgewater, NJ – The Somerset Patriots are removing the current schedule as is from our website to avoid any confusion for our fans.
To be very clear, the Somerset Patriots still intend to play games at TD Bank Ballpark in 2020. We have received many questions about when we will be able to start and what our season will look like. Unfortunately, we do not have all those answers at this time. What we do know is that the schedule will need to be updated to reflect how we will be able to best deliver a baseball season to our fans and community in a safe and effective way. We didn't feel that it made sense to leave the current schedule up and the ability to buy tickets for those games.
We will continue to update everyone as we have information on all of our platforms. Be sure to check back here, as well as follow all of our social media platforms and download our mobile app.
Thank you for your understanding and patience throughout the past few months. We look forward to welcoming everyone back safely to TD Bank Ballpark in the near future for some Somerset Patriots Baseball!