News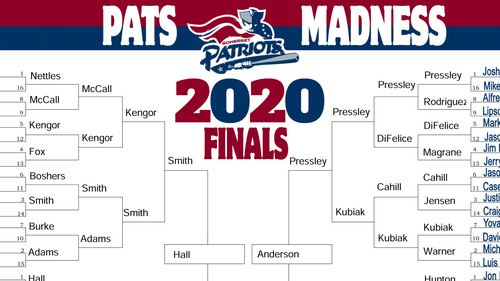 03/31/2020 8:16 AM
-
PATS MADNESS FINAL FOUR RECAP: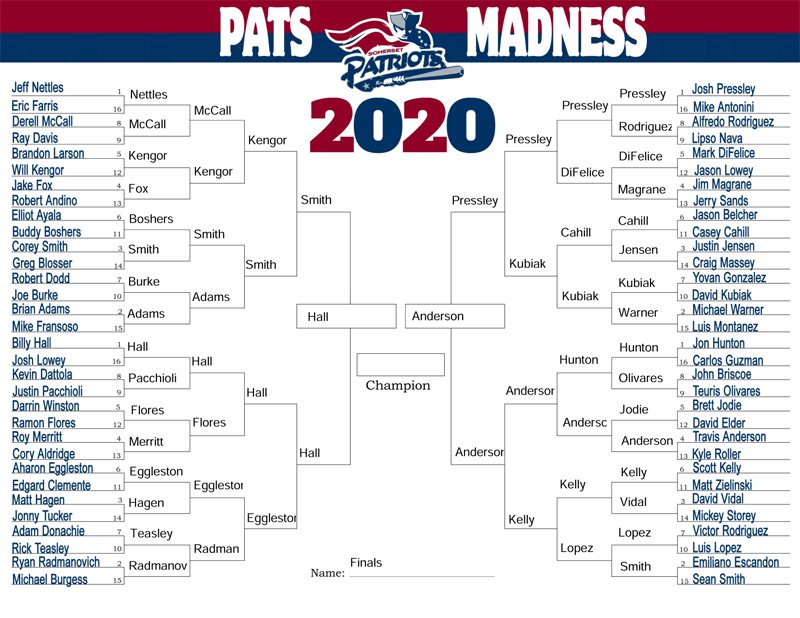 On To The Finals:
#1 Billy Hall advances over #3 Corey Smith to inch closer to PATS Madness glory. Hall was a very popular pick to go far in the tournament. Several brackets had the speedster making it to the Final Four or Championship. Some had him winning it all. He is the only #1 seed to make it through the entire tournament. Hall's popularity remains high in franchise history, despite not playing in Somerset for 15 years. Does he have one more win in him to add to his many Patriots accolades?
#4 Travis Anderson does it again, beating #1 Josh Pressley to advance to the PATS Madness Finals. The two former teammates battled it out in this one like they were vying for the last Chick-fil-A sandwich (a favorite of both). And much like the 2008 championship, it wasn't Pressley's bat that won it, it was one swing of Anderson's. Does Travis have enough left to take out another #1 seed in the finals? If so, it would be the third one he'd have to do, already beating Jon Hunton and Pressley. Will he be cutting down the net while being carried on the shoulders of his teammates?
Stay Tuned For Finals Recap On April 2nd!