News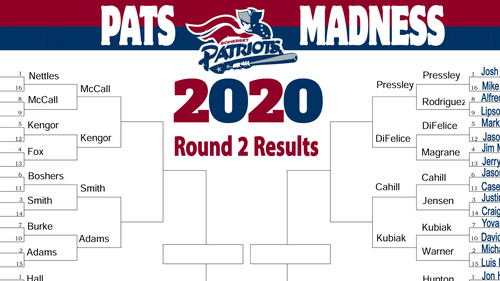 03/25/2020 2:25 PM
-
PATS Madness Round 2 Recap: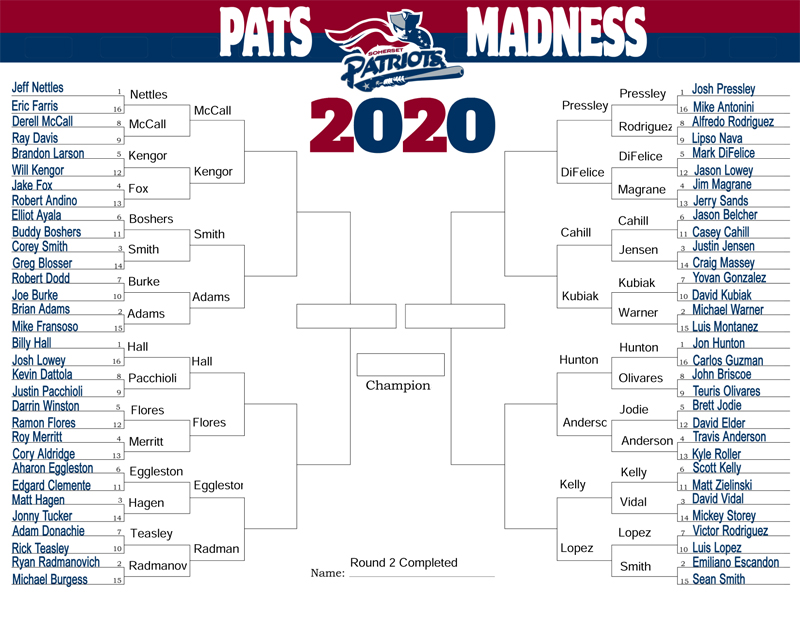 BRACKET BUSTER ALERT!
#8 Derell McCall shocks #1 Jeff Nettles. This is huge folks! Needless to say that Nettles is basically the Duke of this tournament and advances far on just about EVERY bracket! McCall went into this one a huge underdog, but pulled off his best impression of Shania Twain. "Oh so your Jeff Nettles. That don't impress me much!" Let's see if the versatile pitcher can do the same against #5 Will Kengor in the Sweet 16.
Other Interesting Story Lines:
#12 Ramon Flores takes out another pitching great in #4 Roy Merritt. Merritt was a Championship MVP, but Flores performed yet again to "merit" advancing. He'll be facing another Patriots legend in the next round. Can he say "Adios" to #1 Billy Hall?
Fan favorite #6 Aharon Eggleston defeats another fan favorite #3 Matt Hagen. Both champions during their times in Somerset, Eggy had to be that much more clutch to beat an equally impressive post-season star.
#11 Casey Cahill tops long-time pal and 1999 Pitcher of the Year #3 Justin Jensen. This one was a close matchup all the way up to the point that Cahill blasted Lonely Island's "I'm On A Boat" (Parental Warning. Explicit Lyrics. Don't let kids listen) in the locker room in celebration.
#10 David Kubiak continues on in the tournament, pulling out a surprise win over #2 Michael Warner. The ace defeats "Worm," the 2001 Player of the Year, and will go head-to-head with another RHP #11 Casey Cahill in the round of 16. Will Kubiak advance in the tournament, or head off to Mexico?
#6 Scott Kelly is a "Cut Above" #3 David Vidal in their second-round matchup. No one was stopping Kelly when he tried out back in 2014. Can anyone stop him now? When asked about the matchup, Kelly said "Let's Go. Let's Go. Let's Go! And then we keep going!"
#7 Luis Lopez closes #15 Sean Smith's storybook tournament after his big win over #2 Emiliano Escandon. Lopez told Smith, now you can "Watch My Feet," which you'd have plenty of time to do since it took Lopez a seriously long time to get from home to first base.
Stay tuned for Sweet 16 results on March 27th!