News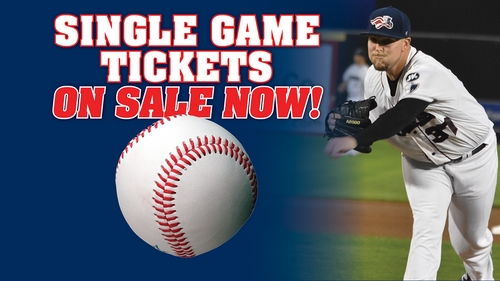 03/02/2020 7:22 AM
-
Bridgewater, NJ – The Somerset Patriots have announced that single game tickets for the 2020 season are now on sale.
Tickets are available in person at the ticket office located at TD Bank Ballpark, over the phone by calling (908) 252-0700, or online.
Ticket prices are $15.00 for Premium Field Box Seats, $13.00 for Field Box Seats, and $12.00 for Upper Box Seats.
The season will begin at home on Friday, May 1st and end Sunday, September 20th with 72 home games on the schedule.
The Patriots will host 36 weekend games at TD Bank Ballpark. Game times for Monday through Saturday games are set for 7:05 pm, except for weekday games in May, June 2nd through 11th, and September, which will begin at 6:35 pm. Sunday games are scheduled for 1:05 pm in May, June and September, while changing to 5:05 pm in July and August.
The team will host 20 firework nights and be home on Father's Day on Sunday, June 21st. The team's promotional calendar of events is currently in the works and will be announced throughout the off-season.
Three day-night double headers are scheduled for the season. On Wednesday, May 6th, the Patriots will take on the Lancaster Barnstormers at 11:05 am and 6:35 pm. On Wednesday, May 20th, Somerset will host the High Point Rockers for an 11:05 am and 6:35 pm game. The Patriots will take on the Road Warriors at 11:05 am and 6:35 pm on Wednesday, June 3rd.
In addition to the early games of the day-night double headers, the Patriots will also have 11:05 am games on Wednesday, July 22nd versus the Long Island Ducks, Thursday, August 6th versus the Skeeters, and Wednesday, August 12th against the Road Warriors.
The Somerset Patriots will be back in action on Friday, May 1st for Opening Day at TD Bank Ballpark. Single Game Tickets are on sale for all 72 home games at TD Bank Ballpark. Stay up to date on all the team news throughout the offseason online; on all of our social media platforms, and on our mobile app. For more information, visit www.somersetpatriots.com.
About The Atlantic League of Professional Baseball (ALPB)
With eight teams in the Mid-Atlantic and Texas, the ALPB is a leader in baseball innovation and a player gateway to Major League Baseball. Through its exclusive partnership with MLB, the Atlantic League tests Major League Baseball rules and equipment initiatives. The Atlantic League has sent over 950 players to MLB organizations while drawing more than 42 million fans to its affordable, family-friendly ballparks throughout its 22-year history.
For more information, please visit www.AtlanticLeague.com.