News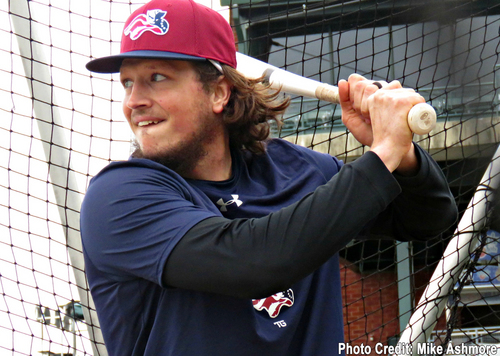 04/21/2019 7:56 AM
-
Bridgewater, NJ – The Somerset Patriots have officially signed outfielder Kyle Wenger for the 2019 season.
Wenger was recently invited to spring training after impressing the team's coaching staff at the open player tryouts held at TD Bank Ballpark on April 13th.
"The tryout itself was such a good turnout of talent. We had six or seven guys that I legitimately felt had a shot to make our club," said Somerset Patriots manager Brett Jodie. "We decided to invite Kyle in to see what he could do in live situations. He's been hustling, making some good defensive plays, and he hasn't seen a pitch he didn't like so far. I like his attitude. He not trying to press. He's having fun and just enjoying the game."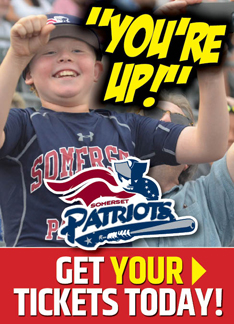 The former Delaware Valley University standout enters his first season with the Somerset Patriots and in the Atlantic League. In his four seasons with the Aggies, Wenger hit .448 and finished his collegiate career as the program's all-time batting leader. He also set career marks in triples (16), finished third in stolen bases (63), fourth in doubles (37) and runs scored (127), tied for seventh in home runs (13), and eighth in RBI (101).
In 2015, Wenger was named the MAC Freedom Player of the Year for his .432 average (second on the team) and leading the Aggies in runs (36), triples (5), home runs (5), RBI (29), and stolen bases (22) after starting in all the team's 36 games.
"It's a great feeling. This wasn't the first tryout I've gone to, and I'm really appreciative of the coaching staff for giving me the opportunity," Wenger told MyCentralJersey.Com's Mike Ashmore. "It's just not getting too high and taking it one step at a time. I need to just go out these and play the game I've played my whole life."
The Somerset Patriots will be back in action on Friday, April 26th for Opening Day at TD Bank Ballpark. Stay up to date on all the team news throughout the offseason online; on all of our social media platforms, and on our mobile app. For more information, visit www.somersetpatriots.com.
About the Atlantic League of Professional Baseball (ALPB) With eight teams in the Mid-Atlantic and Texas, the ALPB is a leader in baseball innovation and a player gateway to Major League Baseball. Through its exclusive partnership with MLB, the Atlantic League tests Major League Baseball rules and equipment initiatives. The Atlantic League has sent over 900 players to MLB organizations while drawing more than 40 million fans to its affordable, family-friendly ballparks throughout its 22-year history. For more information, please visit www.atlanticleague.com.
Enter Promo Code: Wenger SOM For Exclusive MyRewards Points (Expires 5/1/19)