News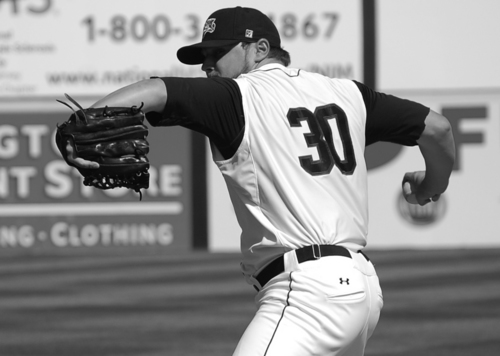 04/11/2019 5:27 PM
-
Bridgewater, NJ – It is with the heaviest of hearts that the Somerset Patriots announce the passing of former pitcher Jeff Kennard at the age of 37. He was diagnosed with a rare and aggressive form of cancer a few months ago and peacefully passed surrounded by his family on Thursday.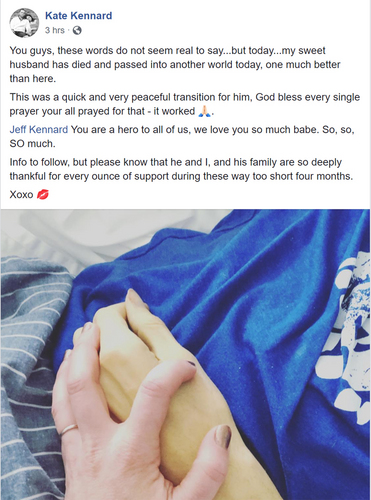 Kennard played for the Somerset Patriots during the 2010 and 2011 seasons, appearing in 103 games for the team. Prior to his time in Somerset, Kennard's baseball journey took him through the New York Yankees, Los Angeles Angels, and Cincinnati Reds organizations.
More impressive than any stat on the field was the type of person Kennard was off it. He impacted fans, his teammates, and all those around him in a positive and memorable way.
The Somerset Patriots organization sends their love, thoughts and prayers to Jeff's wife Kate and the entire Kennard family.
"What a terrible loss. Jeff was the type of guy every manager wishes he is lucky enough to have on his team. A great competitor, teammate, and someone that cared about the game and all those who played it with him. I know how hard Jeff must have fought this awful disease because he always wanted to win. My heart breaks for his family and all those who knew and cared about him. The whole Somerset Patriots family sends the Kennards our love and prayers during this difficult time."- Sparky Lyle, Somerset Patriots Manager Emeritus. Manager (1998-2012)
"Jeff Kennard was one of my favorites of all time. Everyone wanted to be around him. He was always so positive and very encouraging. The ultimate team guy. We're very saddened by the news of his passing. Our thoughts and prayers are with his amazing wife Kate and their children, who will always be a part of the Somerset Patriots family." – Brett Jodie, Somerset Patriots Manager. Pitching Coach (2006-2012).
"Jeff was a guy with a HUGE HEART. He cared about others more than he cared about himself. He was a delight to be around and someone you could really count on. He hated giving up other pitchers' runs when he came in. Thoughts and prayers to the Kennard family." – Travis Anderson, Somerset Patriots Coach (2010-2011). Player (2006-2009).
"Kenny was an incredible teammate and friend. His quiet strength and calming presence were a gift to our clubhouse, day in and day out. Kenny was uplifting, kind and selfless, and he will forever be loved." - Josh Pressley, Somerset Patriots Player (2007-2011)