News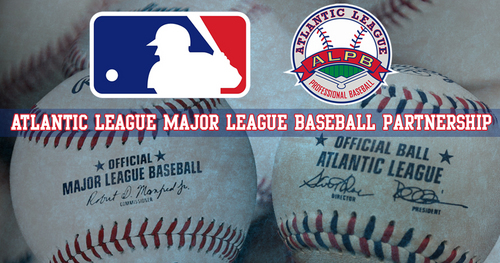 03/04/2019 10:27 AM
-
Bridgewater, NJ – The Somerset Patriots are in a leadership role in the future of baseball with a newly formed partnership between Major League Baseball (MLB) and the Atlantic League of Professional Baseball (ALPB).
On Tuesday, February 26th, MLB announced that it has reached a three-year agreement with the Atlantic League that will permit MLB to test experimental playing rules and equipment, starting with the upcoming 2019 season.
"This landmark partnership between Major League Baseball and the Atlantic League shows the respect that MLB has for our league," said Somerset Patriots Chairman Emeritus Steve Kalafer, a Founding Board Member of the Atlantic League. "We have the opportunity for the Somerset Patriots and the Atlantic League to advance the future of the game we love. This isn't only looking at history, it's about making history. We couldn't be prouder and more excited to participate in this groundbreaking agreement with Major League Baseball."
In addition to rules governing the transfer of players from the Atlantic League to Major League Baseball, the new agreement includes opportunities for MLB to implement changes to Atlantic League playing rules in order to observe the effects of potential future rule changes and equipment.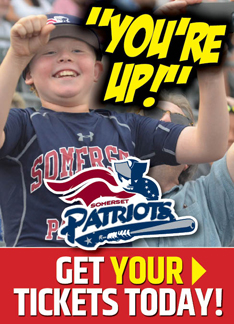 The new agreement continues Major League Baseball's longstanding practice of testing potential new approaches under game conditions.
"We are excited to announce this new partnership with the Atlantic League," said Morgan Sword, MLB's Senior Vice President, League Economics & Operations. "We look forward to bringing some of the best ideas about the future of our game to life in a highly competitive environment."
The partnership was unanimously approved by the Atlantic League's Board of Directors, with rule changes to be announced in the coming weeks.
"This is an extraordinary time for the Somerset Patriots and the Atlantic League," said Somerset Patriots Co-Chairmen Jonathan and Josh Kalafer in a joint statement. "This agreement puts us in the forefront with Major League Baseball and will elevate the visibility of our players, coaches, organization and all those involved to an unbelievable level. Fans will be able to enjoy the game in some new and exciting ways. The future of the game is now."