News
07/12/2018 11:07 AM
-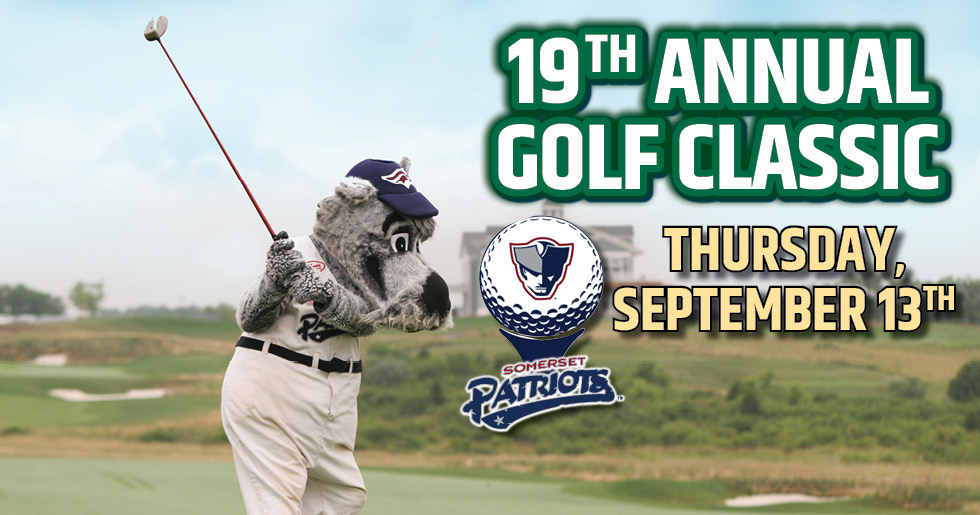 Bridgewater, NJ – Play golf with the Somerset Patriots at their 19th Annual Golf Classic at Neshanic Valley Golf Course in Neshanic Station, NJ on Thursday, September 13th.

The Golf Classic is a five-player celebrity scramble, with each foursome being matched up with a Somerset Patriots player or coach. There will be a shotgun start at 12:00 pm and different contests on the course to win prizes.
Golfers will enjoy lunch and a special buffet dinner with awards and a raffle to help raise money for the Somerset Patriots Children's Educational and Sportsmanship Foundation, with a donation being made to Ben Fonseca and his family.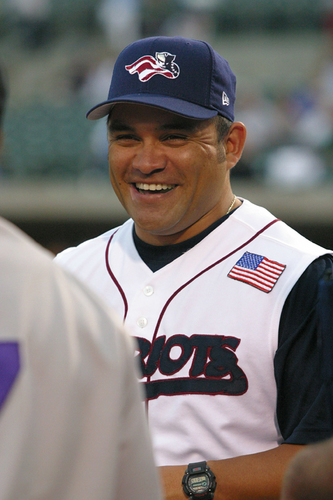 Fonseca is battling systemic scleroderma, an autoimmune disorder where healthy tissue is being destroyed because the immune system mistakenly thinks it's a foreign substance or infection. The cause is unknown and there is no current cure.
Over the last 10 months, Fonseca has spent five of them in the hospital, missing time with his wife Tonilynn and three young children Ben IV (13), Mason (10), and Sage (6).
Fonseca served as a coach for the Somerset Patriots from 2000 through 2002 and helped the team win their first championship in 2001. In 2002, he also worked as the team's Director of Baseball Operations. He returned to the Somerset Patriots in 2006 for another season as a coach.
Fonseca has worked as an instructor at Diamond Nation from 2004 through 2009 before returning in 2015 to instruct and coach the Diamond Jacks teams.
He is currently being treated aggressively with monthly chemotherapy, in addition to oral medications. Since his diagnosis, Fonseca has lost 115 pounds due to his digestive system being unable to absorb nutrients properly.
The scleroderma has also resulted in an overlap of mixed connective tissue disease where his muscles swell, become stiff, painful and weak. This includes his heart, lungs, kidneys and his gastro intestinal system.
"Ben has spent his entire adult life helping others," said his wife Tonilynn. "He has coached baseball as high as the professional level all the way down to the youth level, and everywhere in between. He has positively impacted the lives of hundreds. Coaches don't stay in baseball to get rich. They stay in it for the gratification of being an influence on the lives of their players. We are asking everyone to help a man who has spent so much time helping others."
Participation is limited so sign up today to reserve your spot.
The Somerset Patriots Children's Educational and Sportsmanship Foundation (501(c)3) is a way for the Somerset Patriots Baseball Club to support the community that has been extremely supportive of the team since it formed. Whether it is a local cause or one that affects a larger population, the Patriots are doing their part to make sure help is given to those in need.