News
07/11/2018 8:44 PM
-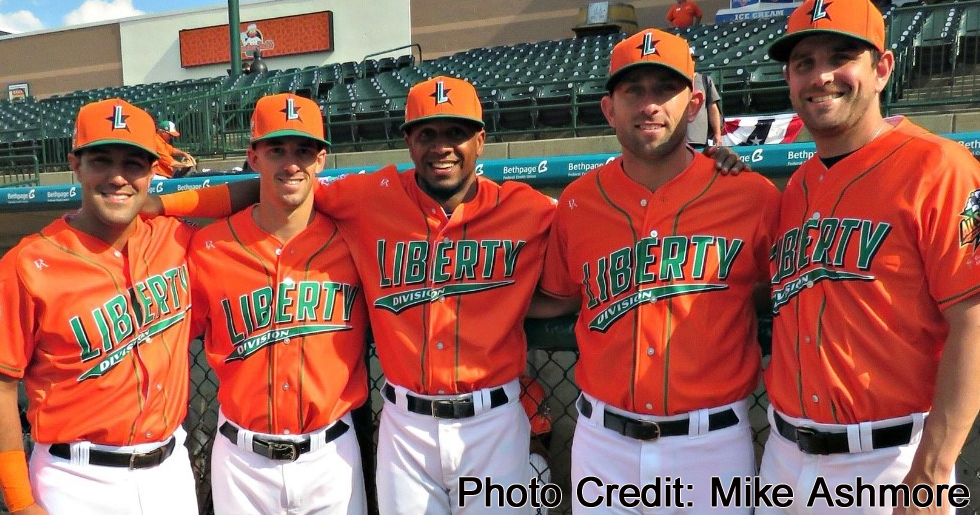 Central Islip, NY- All five Somerset Patriots played their part in the Liberty Division's 4-3 walk-off win over the Freedom Division in the 2018 Atlantic League All-Star Game at Bethpage Ballpark, the home of the Long Island Ducks, on Wednesday evening.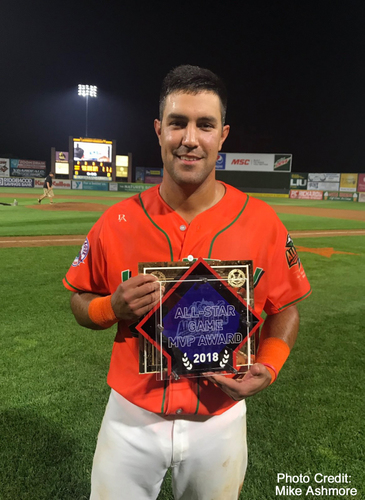 The game-winner in the bottom of the ninth inning was delivered by All-Star Game MVP Alfredo Rodriguez, who finished 3-for-3 with two RBI at the plate.
"You know, I honestly was just trying to have fun," Rodriguez told MyCentralJersey.Com's Mike Ashmore . "Playing with these guys, everyone's really talented, so I was just trying to help the team out any way I could."
With the score tied 3-3, Rodriguez plated Gustavo Pierre with an RBI single on a 3-1 pitch by Felipe Paulino with two outs.
All of the Liberty Division's runs came off the bats of the Somerset Patriots representatives. In his first-ever All-Star Game appearance, Julio Borbon launched a solo home run to start the scoring in the bottom of the first inning. Mike Fransoso added an RBI double in a 2-for-4 performance.
Somerset's pitchers also impressed, as Cory Riordan and Duane Below each pitched scoreless innings in the contest.
"The whole experience was great, I really enjoyed it," Rodriguez added. "There were so many good players here, and they did it the right way. It was a pleasure to come out and play amongst them."