News
12/22/2017 8:12 AM
-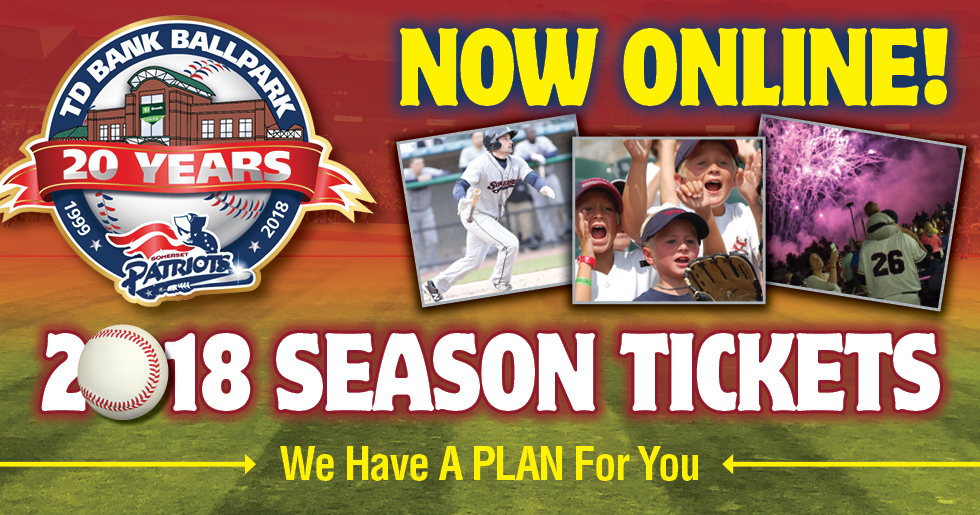 Season Tickets for 2018 are now on sale for Purchase and Renewal Online!
This is the first time the Somerset Patriots are offering fans the opportunity to place their Season Ticket orders online!
Fans looking to purchase a new ticket plan will have the ability to purchase the exact seat location they want for the year.
Get your tickets for all the fun as we celebrate TD Bank Ballpark's 20th Season!
Click The Plan Below For More Information:
Flex-Payment Plans are available that can be set up with your personal account manager to pay off your Season Tickets in the way that fits your budget.