News
11/09/2017 9:30 AM
-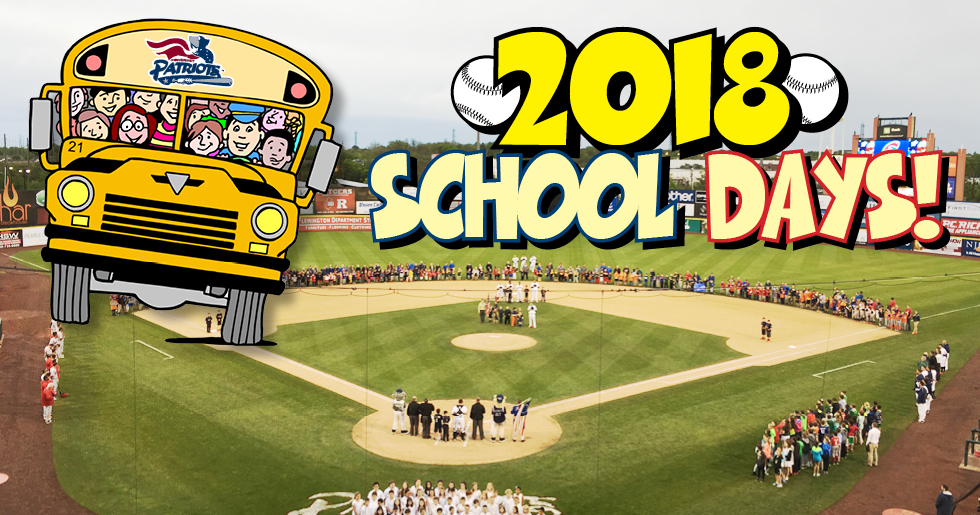 School Field Trip Days are designed for classes to come out and enjoy America's favorite pastime together at TD Bank Ballpark. Game times are at 11:05 AM.
There are three School Field Trip Days scheduled for the 2018 Season:
Wednesday, May 9th
Thursday, May 24th
Wednesday, June 6th
The Somerset Patriots offer many educational activities surrounding the game including a special curriculum that teachers can use before and after the game.
We can also make special arrangements for educational needs upon request ranging from guest speakers for classes or tours of the ballpark.
The Somerset Patriots also offer a discounted meal plan for all schools that includes the option for hot dogs or pizza and can be ordered in advance of the game.
Exclusive discounted school prices for these days are:
Upper Box Tickets: $5.00 each
Lunch Plan: $5.00 each
Lunch Options:
Pizza Meal: 1 Slice of Pizza, Fruit Snacks, Capri Sun
Hot Dog Meal: 1 Hot Dog, Fruit Snacks, Capri Sun