News
10/10/2017 6:20 AM
-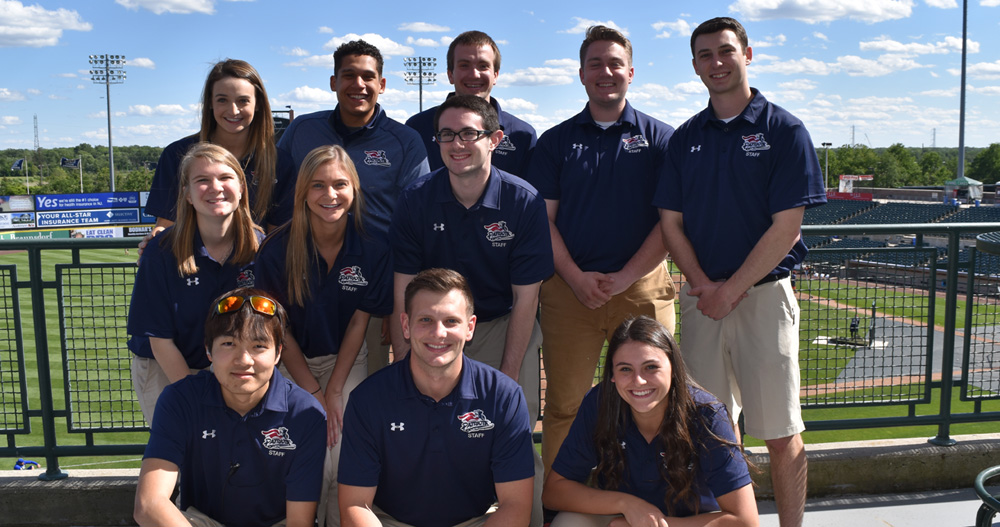 The Six Time Atlantic League Champion Somerset Patriots (Bridgewater, NJ), a member of the Atlantic League of Professional Baseball, are looking for qualified individuals to fill internship positions during the 2017 Spring Semester.
Compensation: $500 Per Month / College Credit
Time Frame/Work Schedule: (January 2017 – May 2017) Interns are expected to begin their internship when the Spring Semester Begins and finish when classes end for the semester.
Program Description: (2 positions available)
Assist the Front Office with all off-season operations at the ballpark. Duties may include but are not limited to, sales, maintenance & fulfillment of orders for ticketing department (individual, group & season tickets), ballpark preparation for Opening Day & community relations. Other duties may include grass roots marketing throughout local communities, assisting with community events and other duties as assigned. Excellent organizational, computer, communication and customer service skills are necessary. Experience with ticketing a plus but not required. All majors are welcome to apply.
Please Note: Candidates MUST live within commuting distance or have housing in the Bridgewater area for the entire Semester. Candidates should also have time in their class schedule that will allow for you to be on site during regular business hours of 9am to 5pm. Please be sure when applying to attach cover letters and resumes to be considered for an interview.
Intern Candidate's resumes will be reviewed once submitted to the site. Interviews will be done on site at TD Bank Ballpark in Bridgewater, NJ. If you are contacted for an interview, you will be asked to provide some dates and times that you have breaks in classes that will allow you to come to TD Bank Ballpark for an interview.