News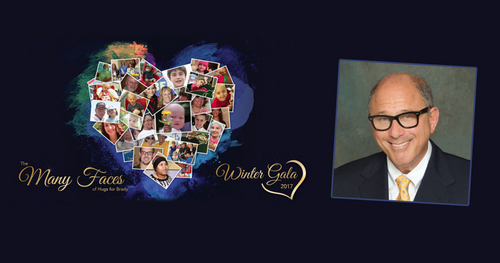 02/14/2017 7:18 AM
-
Bridgewater, NJ- The Hugs For Brady Foundation, a non-profit organization dedicated to helping children with cancer, has announced that Somerset Patriots Chairman Steve Kalafer and the team will be honored at the foundation's Annual Winter Gala on Saturday, March 4th at The Palace At Somerset Park.
The gala, which also serves as Hugs For Brady's most significant fundraiser of the year, honors the individuals who have made notable contributions to help those affected by childhood cancer.
Kalafer and the Somerset Patriots will be receiving the "Humanitarian of the Year" award.
"I am deeply honored and humbled on behalf of my family and the Somerset Patriots," said Kalafer. "There is nothing more important than the well-being of children and their families. No one should have to watch their child go through a battle with cancer. It is up to everyone to support the fight against this terrible disease so children can live the happy and healthy lives that they deserve."
The event features fine dining, dancing, fundraising, and a celebration of loved ones here and lost to make a difference in the lives of children and families battling pediatric cancer.
To purchase tickets, find out how to become a sponsor, donate a silent auction item, or volunteer for the event, CLICK HERE!
Sherrie and Michael Wells started the Hugs for Brady Foundation in 2009, shortly after their 13-month old son, Brady Michael, was diagnosed with Non-Differentiated Acute Leukemia, a very rare form of leukemia. In 2010, Brady passed away at 23 months old, after he had bravely battled the disease for ten months.
The Hugs for Brady Foundation Foundation is dedicated to helping children with childhood cancers. Their moral compass has directed them to support children with cancer in any and every way possible. Last year, Hugs for Brady passed the $1,000,0000 milestone in terms of dollars raised to help kids with cancer.
To find out more about the organization, visit hugsforbrady.org.
Tickets to the 2017 Somerset Patriots Season presented by Ford, which includes the team's 20th Anniversary and the Atlantic League All-Star Game at TD Bank Ballpark, are on sale now. For more information, stop by TD Bank Ballpark, call (908) 252-0700, or visit www.somersetpatriots.com.
About The Atlantic League of Professional Baseball (ALPB)
The Atlantic League has been a leader in professional baseball and a gateway to Major League Baseball since 1998. Over 36 million fans have attended Atlantic League games and more than 800 players and 50 managers and coaches have joined MLB organizations directly from the ALPB. The Atlantic League emphasizes winning baseball games, showcasing the talent of top-caliber players and offering affordable family entertainment to metropolitan markets serving nearly 15% of the US population.
For more information, please visit www.atlanticleague.com.