News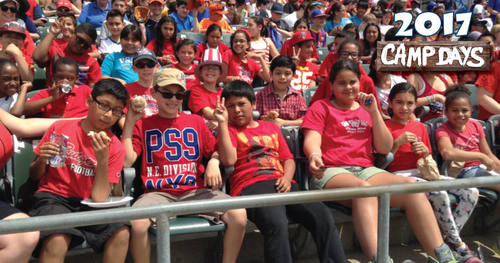 01/06/2017 10:50 AM
-
Bridgewater, NJ - The Somerset Patriots have announced the Camp Day schedule for the 2017 season.
Camp Days are designed as great field trips for campers and staff to get together and enjoy America's favorite pastime at TD Bank Ballpark.
The team will host three Camp Days:
Wednesday, July 26th at 11:05 am
Tuesday, August 8th at 11:05 am
Wednesday, August 16th at 11:05 am
All groups will be welcomed with a PA and scoreboard announcement during the game.
Upper Box Tickets: $8.00
Field Box Tickets: $9.00
The Somerset Patriots also offer a discounted meal plan for all camps:
Lunch Plan: $5.00 each
Lunch Options:
Pizza Meal: 1 Slice of Pizza, Oreo Cookies, Capri Sun
Hot Dog Meal: 1 Hot Dog, Oreo Cookies, Capri Sun