News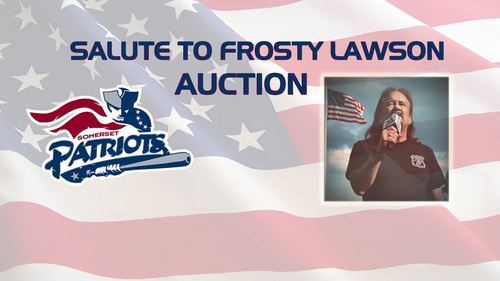 09/08/2020 9:12 AM
-
Bridgewater, NJ- The Somerset Patriots are hosting a Salute To Frosty Lawson Auction.
Frosty was a beloved singer and bugler for 17 years at our annual "Veterans of America Day" at TD Bank Ballpark. In addition, Frosty performed for many veterans' events around the state.
He passed away on Friday, August 14th due to complications from cancer.
The online DASH Auction will raise money for Frosty's family to help them during these difficult times. The auction is now live and will end at 9:00 pm on Saturday, September 19th!
Click On The Pictures Below To Bid On The Item:
Somerset Patriots Rare 1999 Signed Team Card Set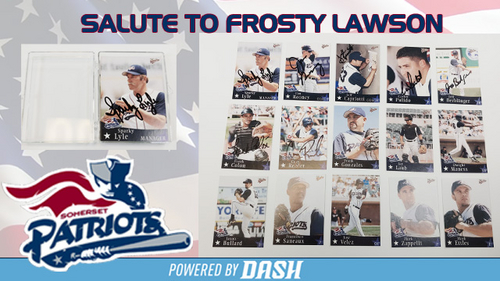 ---
2019 Team Signed Jersey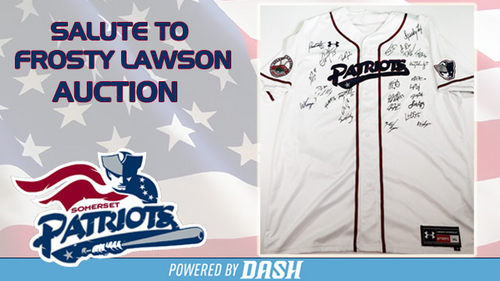 ---
2020 Somerset Patriots Team Signed Ball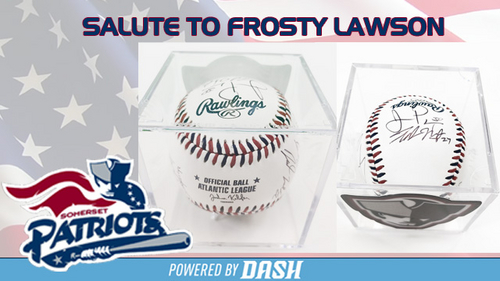 ---
After The Miracle Signed Book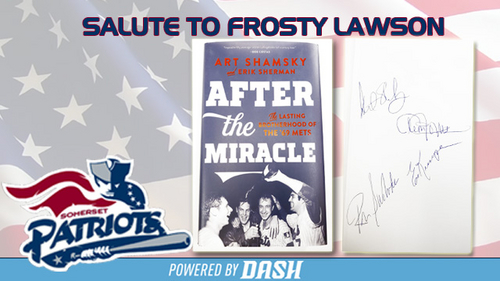 ---
Frank Howard Autographed Ball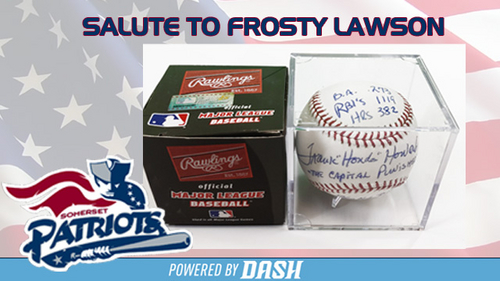 ---
Ron Guidry Autographed Ball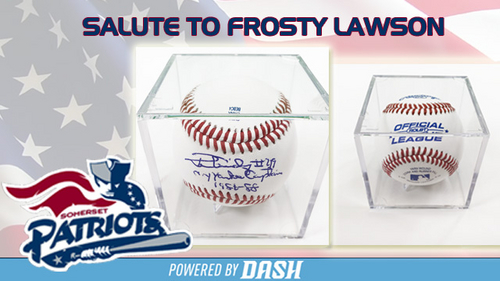 ---
Sparky Lyle Signed Atlantic League Baseball