News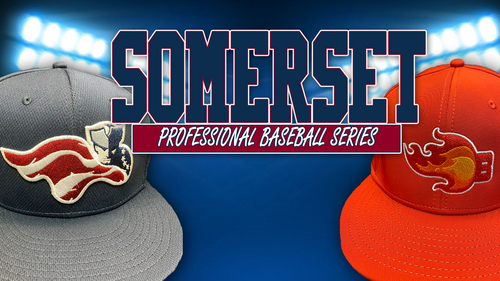 07/31/2020 5:44 AM
-

Today's Game:
Weekend at a Glance
Friday NJB def. SOM 3-2; Mazzaro 5.0 IP, 2 H, 2 R, 1 ER, 1 BB, 5 K (W); Three-run 4th inning provides difference; Martini 1-for-3, 2B, 2 RBI
Saturday (7:05) NJB [LHP] Brandon Liebrandt (0-0, 1.29 ERA) @ SOM [RHP] Mark Leiter Jr. (0-0, 1.00 ERA)
Click here for the complete game notes to tonight's game: GAME NOTES 8.1.20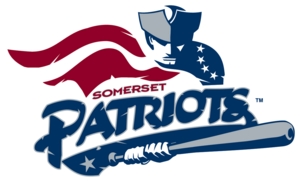 FIRST IN STATE: When Patriots' RHP David Kubiak threw the first pitch of Friday, 7/17's game, it marked the start of the first professional baseball game in the state of New Jersey in 2020.
THE JODIE FILE: The Patriots are managed by returning skipper Brett Jodie. Jodie is entering his 8th year as manager of the team and his 17th overall season with the organization. The former Yankee owns a 556-405 record over his first seven years
SIGNATURE SIX: There are six players on the current Patriots roster that played on the team in 2019: David Kubiak, James Pugliese, Nate Roe, Taylor Wright, Scott Kelly and Justin Pacchioli. That accounts for 35.3% of the active roster.
SPEED DEMONS: Two of the returning players, Kelly and Pacchioli, currently rank among the top four basestealers in franchise history. Kelly ranks third with 114 career stolen bases, while Pacchioli lists 5th with 112 steals. Michael Warner is next on the list to pass with 120 stolen bases
THE LONE AFFILIATE: Patriots catcher Matt O'Neill marks the only player in the SPBS that remains under contract with a Major League club. The Seton Hall Prep graduate was a 20th round draft pick by the New York Mets in 2019.
DUECES WILD: The Patriots have scored exactly two runs in each of the five games so far. Both of their wins came in their last at-bat, each time also capping off a come-from-behind win.
REINFORCEMENTS: Somerset added two new postion players prior to Week 3: Shayne Fontana and Connor Justus. The two combined to go 3-for-6 from the plate with a double, RBI and two stolen bases in their debuts
OFF TO THE RACES: The Patriots have stolen at least three bases in each of the first five games of the series. Justin Pacchioli, Sean Guida and Scott Kelly are tied for the team lead with three steals each, while Shayne Fontana, Carlos Garcia and Dan Valerio each have swiped bags.
KISSED FROM A ROSE: Joey Rose became the first player in the SPBS to hit a home run his two-run shot in the 7/24 game
WALK IT OFF: Carlos Garcia played hero in Somerset's first win of the SPBS with a walk-off two-run single in the bottom of the eighth inning in Saturday night's 2-1 extra-inning win.
WHAT'S A BLASTER: The name "Blasters" derives from old home run calls by longtime New York Yankees broadcaster Mel Allen, who would often times emphasize a home run as a "blast"
BIG BAD JON: The Blasters are managed by record-setting Atlantic League closer and current Somerset Patriots pitching coach/director of baseball operations Jon Hunton. This marks "Big Jon's" first professional experience as a manger.
FORMER PATS: RHP Vin Mazzaro appeared in three games with the Patriots in 2017, while outfielder Zach Racusin made his professional debut with the Patriots in 2017
FRIDAY NIGHT LIGHTS: The Blasters have won each of the first three Friday night games in the SPBS. Each time, one big inning has provided the difference. New Jersey posted a four-run third inning on 7/17 and 7/24, while a three-run fourth inning on 7/31 helped lead the team to a win.
MAZZARO MOWS: RHP Vin Mazzaro became the first starting pitcher in the SPBS to earn a win thanks to a strong 7/31 start. The former MLBer carries a 2.25 ERA over his first three starts (all Blasters wins) and leads the series in strikeouts (14).
A TASTY MARTINI: Louie Martini continues to lead the SPBS in RBI (5) through the first five games. He has reached base safely multiple times in three of his first four games and is the only player in the series to reach base safely in all five games.
CRANFORD STAND UP: LHP Ryan Williamson has shined out of the bullpen thus far. The three-time state champion at Cranford H.S. has appeared in four of the first five games of the series. He worked two perfect, scoreless innings of relief, earned a win and struck out five of the six batters he faced in week 1. He then struck out six-straight batters over two innings of relief and earned a win on 7/24 before recording his first save on 7/31. 12-of-the-15 outs he has posted thus far (and 12-of-18 batters he's faced) have been strikeouts over his five innings.
#1 OVERALL: Infielder Martin Figueroa marked the first overall selection for the Blasters in a pre-season draft of eligible SPBS players. "Figgy" became the second player in the SPBS to reach base four times in the same game when he achieved the feat on Friday, July 24. His strong Week 2 continued on 7/25 with a 2-for-3 game including an RBI double. Figueroa reached base safely in six of his seven plate appearances in the past weekend.


The SOMERSET Professional Baseball Series will use Atlantic League rules pre-2019 except:
7-inning games
10 run mercy rule - end of the 5th inning
Extra inning rule (runner on 2nd base to start the 8th inning)
Automatic intentional walk rule
Limit 3 mound visits
2 umpires per game
Home Run Derby if the game is tied after the completion of the ninth inning
SEASON AWARDS:
Series Winner: The Joe Torre Championship Trophy
Best Pitcher: The Sparky Lyle Pitching Award
Best Player: The Willie Randolph MVP Award
---


The Somerset Patriots take the health and safety of our fans, players, and staff very seriously. We are committed to doing our part of keep those coming to TD Bank Ballpark for games and events as safe as possible.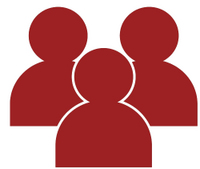 Reduced Capacity:
The Somerset Patriots will operate events at the capacity allowed by state and local government and health officials for outdoor gatherings. As those numbers change, so will the amount of people allowed at TD Bank Ballpark. This is to best provide social distancing between guests as per CDC guidelines.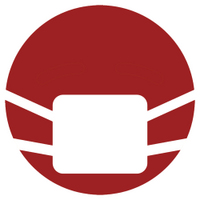 Masks:
Masks will be required upon entrance into the facility, while in all public and high traffic areas while you are out of your seats, and while you are exiting the facility after events. Masks can be removed when you are in your seats for the event.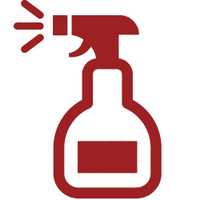 Cleaning:
The Somerset Patriots will continue to thoroughly clean TD Bank Ballpark before, during, and after events. High touch surfaces throughout the ballpark will be disinfected with approved cleaners designed to fight COVID-19 and other viruses.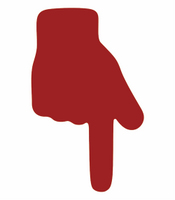 What Can You Do To Stop The Spread?
If you are feeling sick or showing any symptoms of COVID-19, PLEASE STAY HOME!
If you've had COVID-19, or been exposed to someone who has been diagnosed with the virus, within the past 28 days, PLEASE STAY HOME!
Frequently wash your hands and visit our hand sanitizer stations at several locations at TD Bank Ballpark.
Stay 6 feet away from people not attending the events with you.
Failure to adhere to the policies and procedures at TD Bank Ballpark will result in your removal from the event you are attending without refund.