News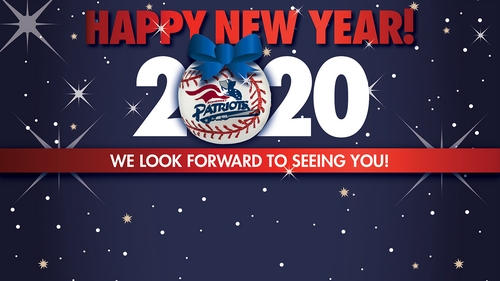 12/31/2019 9:59 PM
-
Bridgewater, NJ- As we close out 2019, we want to thank all of our fans and partners for another remarkable season.
This year saw the start of a groundbreaking partnership with Major League Baseball that brought unprecedented attention to the Somerset Patriots and the Atlantic League. The landmark agreement has already impacted the future of the game of baseball with several rules being implemented throughout the minor leagues and MLB.
For the third straight season, the Somerset Patriots led the Atlantic League in attendance and were honored with the Ken Shepard Award for Promotional Excellence. The award recognizes the work of the team to provide excitement for fans at the ballpark and throughout the community. The Somerset Patriots promotional successes included celebrity and character appearances, use of social media and video production, and the team's extraordinary media reach and impressions.
2020 promises to continue the Somerset Patriots goal to provide our fans with the very best. We are already hard at work to put together a season to remember. From appearances and events, to promotional giveaways and themes, we'll have something for everyone when the gates open at TD Bank Ballpark on May 1, 2020.
Manager Brett Jodie and Director of Baseball Operations Jon Hunton are putting together a winning team that will represent your Somerset Patriots proudly on and off the field. We are all in to get back to our championship ways!
We look forward to welcoming everyone back to the ballpark this upcoming season. You'll soon come to believe that seeing 2020 never looked so good.
We want to wish our fans and partners a very Happy, Healthy, and Prosperous New Year!