SOMthing Patriots Podcast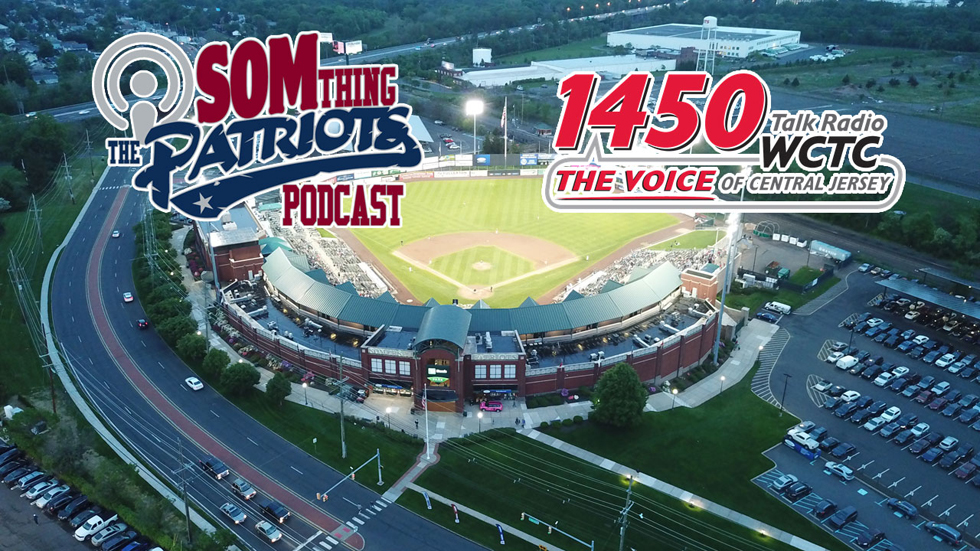 Presented By:
"The SOMthing Patriots Podcast" will air as a weekly radio show on 1450 WCTC-AM and WCTCam.com Thursday nights from 6:00 pm to 7:00 pm. The archived version of each show will also be made available online through the Somerset Patriots website, podcast platforms including Spotify, Google Podcasts and Apple Podcasts, and social media channels.
EPISODE 1: 5/8/20 ft. Corey Smith



EPISODE 2: 5/15/20 ft. Buddy Boshers
EPISODE 3: 5/22/20 ft. Josh Pressley


EPISODE 4: 5/29/20 ft. Adam Donachie
EPISODE 5: 6/5/20 ft. Alfredo Rodriguez
EPISODE 6: 6/12/20 ft. Justin Pacchioli



EPISODE 7: 6/19/20 ft. Matt Hagen


EPISODE 8: 6/26/20 ft. Roy Merritt


EPISODE 9: 7/3/20 ft. Scott Kelly


EPISODE 10: 7/10/20 ft. Jon Hunton


EPISODE 11: 7/16/20 ft. Brett Jodie
EPISODE 12: 7/23/20 ft. Zach Racusin
EPISODE 13: 7/30/20 ft. Billy Layne Jr.
EPISODE 14: 8/6/20 ft. Louie Martini
EPISODE 15: 8/13/20 ft. Dan Valerio
EPISODE 16: 8/20/20 ft. Shayne Fontana
EPISODE 17: 8/27/20 ft. Jon Hunton


Each show will feature four segments centered around "something about the Patriots." The first segment will provide weekly updates on the team, Atlantic League and baseball world as a whole. The second and third segments will include an interview with former players, coaches, staff, ownership and members of significance to the Somerset Patriots community alongside adjoining historical context.
The show will be hosted by Director of Broadcasting / Media Relations Marc Schwartz and will feature new guests every week. It will mark the first-ever official podcast produced by the Somerset Patriots.
The podcast episodes will be aired weekly and made available online beginning Friday, May 8th and will continue through the completion of the SOMERSET Professional Baseball Series.