Operation Shoebox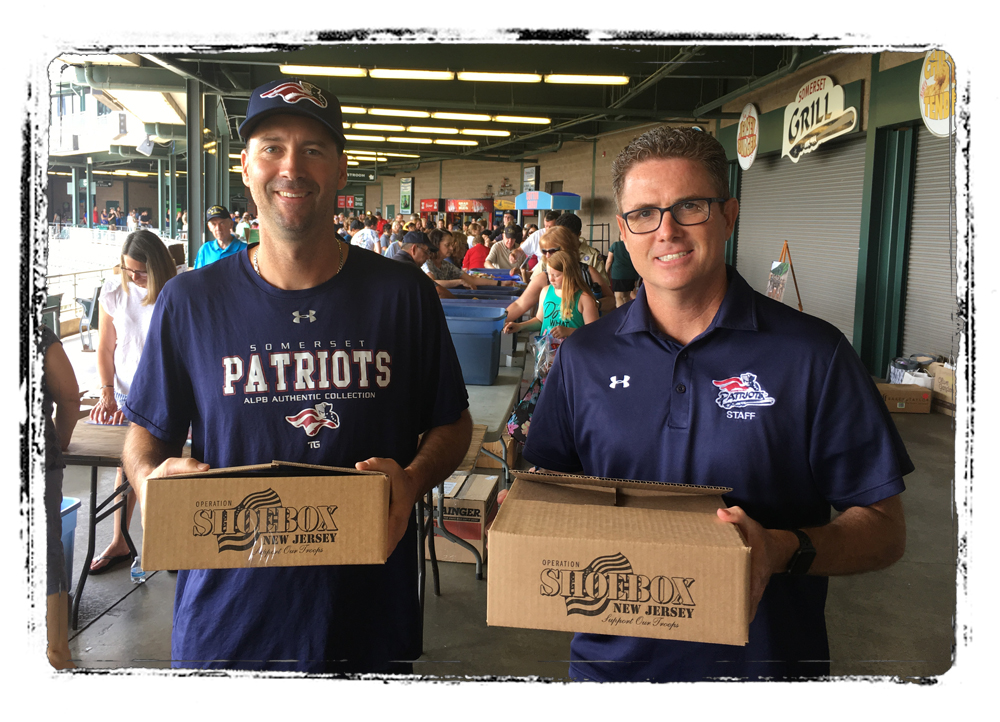 Operation Shoebox New Jersey and the Somerset Patriots Baseball Club are sponsoring the "Victory Campaign" providing an opportunity for all fans to not only support the Patriots on the field, but the true American Patriots overseas who wear a uniform of a different color.
By pledging to support the "Victory Campaign," each fan who signs up for the fund raising program will ensure that the supply line of personal items shipped overseas will continue uninterrupted.
Here's how it works:
Individuals, families, youth league teams, civic organizations, small companies and larger corporations are all encouraged to pledge one dollar upwards of ten dollars for each game the Patriots win during the 2020 season.
For example, if the Patriots win 75 games during the 2020 season, and you pledge $1 for each win, you will owe $75 at the conclusion of the season.
Each personal care package shipped overseas contains several dozen personal care items, including toothpaste and toothbrush, moist wipes, lip balm, soap, shampoo, ear swabs, gum, candy, cookies, beef jerky, tuna and other items.
Participants in the "Victory Campaign" will be eligible to participate in contests and events at TD Bank Ballpark exclusive to members throughout the season.
All donations to Operation Shoebox New Jersey are tax deductible.
Pledges will be accepted throughout the season. Call (908) 698-0333 for further information or visit the website at www.opshoeboxnj.org.