News
08/02/2018 6:24 AM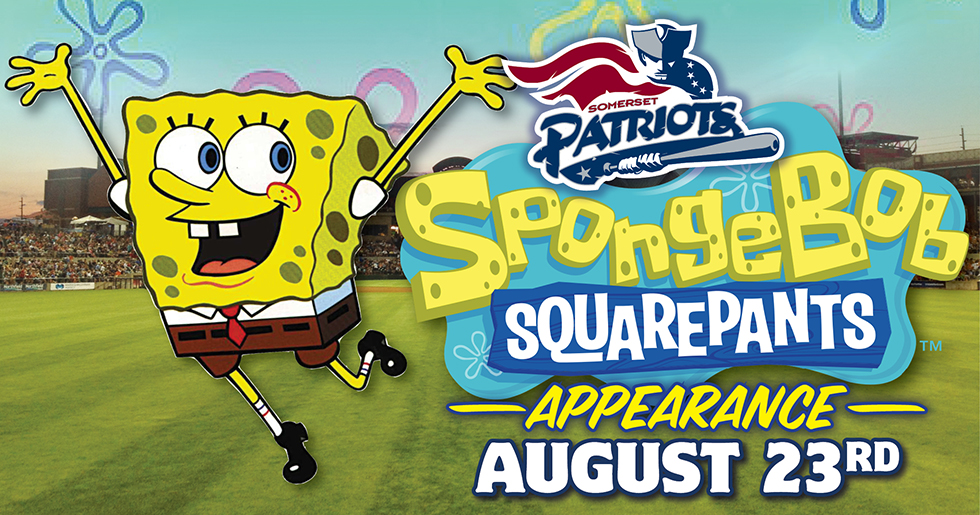 Bridgewater, NJ- The Somerset Patriots will welcome SpongeBob SquarePants to the ballpark for the Thursday, August 23rd game at TD Bank Ballpark against the Sugar Land Skeeters scheduled for 7:05 pm.
SponegeBob SquarePants will be on the main concourse taking pictures and meeting fans during the game.
In addition to the SpongeBob SquarePants appearance, the August 23rd game also features a Post Game Fireworks Show presented by the Somerset Health Care Foundation.
SpongeBob SquarePants is the star of an award-winning Nickelodeon animated series that debuted in 1999. Since that time, SpongeBob SquarePants has become a media franchise with movies, videos, games, books, a Broadway show, and much more. As of late 2017, SpongeBob SquarePants has generated over $13 billion dollars in merchandising revenue for Nickelodeon.
SpongeBob SquarePants, a square yellow sponge, lives in a pineapple in the city of Bikini Bottom on the floor of the Pacific Ocean. When he's not at his job as a fry cook at the Krusty Krab, SpongeBob has a knack for attracting trouble with his starfish best friend, Patrick.
|
Back to index...